KMP Delivers Knowledge at the Speed of Now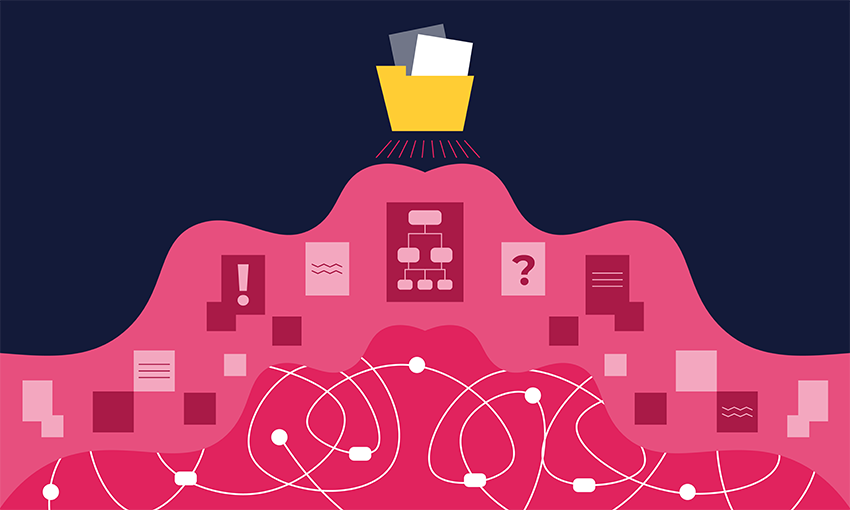 In a static world, OIT could be organized by a pre-ordained taxonomy. Its structure would remain constant, everybody would use the same tools, and information would be instantaneously available.
It turns out that we don't live in a static world. CMS must constantly adapt to policy mandates, cybersecurity threats, emerging technologies, and shifting budgets. Moreover, different teams need the flexibility to choose the tools that best help them achieve their objectives.
In such a dynamic workplace, it's hard to keep up with information in real time. Typically, whenever information is needed about a specific activity or project, there is a significant burden placed on the project team to gather and arrange the information in a suitable format, or the party that needs the information must search for it in multiple locations.
"Due to the ever-changing environment," says Chief Technology Officer George Linares, "information is constantly changing, and going through this process is very burdensome for everyone."
What if there were a way to obtain project information in real time while reducing the reporting burden of the staff who are working on them? What if, instead of trying to conceptually wrestle OIT's portfolio into a fixed reporting structure, we could create a structure based on OIT's ongoing workload?
Those are exactly the tasks that the Knowledge Management Project was designed to address.
"We wanted to build a platform that is not tailored to a specific project and that provides the ability to present information in a meaningful context. We wanted something flexible and agile," says Linares. "So we looked at AI and ML. Can they consume information and use it to create a digital description of CMS?" A digital description of CMS could make it easier for teams to discover valuable resources, contacts and services.
The KMP team started with a proof-of-concept by focusing on 15 years of Technical Review Board (TRB) data. This data is archived in several different formats, including PDFs, images, and Microsoft Office documents. KMP is able to mine the data, make sense of it, and track its provenance.
"TRB data became a chain of digital information to OIT," says Linares. So far, KMP can ingest Jira, Confluence, Github, and SharePoint. The KMP team aims to keep increasing the types of repositories the AI can mine with the ultimate goal of creating consumable visualizations and connections of the data.
"Little by little this chain is growing, and, eventually, it will create a description of the entire enterprise," Linares says. "Imagine this AI-enabled web of information that we are building – data that can serve, visualize, and enable anyone at CMS to answer questions like, 'who is using this software, what data assets are available for each CMS Program, what are the business dependencies across systems?'"
The KMP could eventually make immediate sense of all the constantly moving parts of OIT (and CMS) operations. In the words of Linares, "We are building a digital description that keeps growing."