Logical Data Sharing Enhances Nursing Home Oversight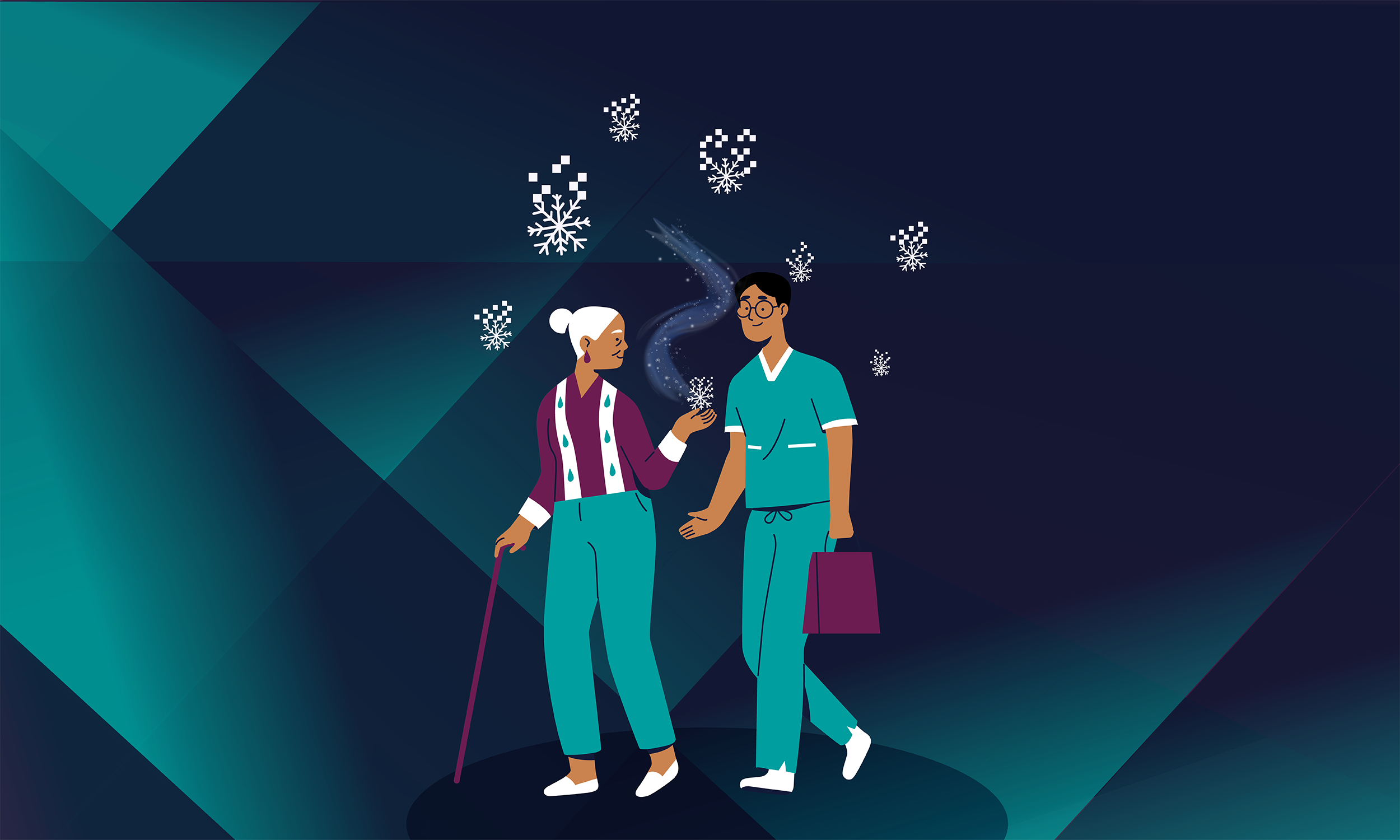 A collaborative knowledge-sharing effort between OIT and CMS's Center for Program Integrity (CPI) is enhancing both nursing home program integrity oversight and the efficiency of data sharing within the agency.
The effort is an example of how OIT is working to fulfill one of its strategic priorities – creating a frictionless customer experience to improve mission delivery. It also illustrates the benefits that can occur when departments work together to share information.
CPI recently engaged OIT as a business partner and a long-term heavy user of the Integrated Data Repository (IDR) to discuss options for ingesting Minimum Data Set (MDS) data to increase nursing home program integrity oversight.
During the global pandemic, nursing homes came under scrutiny because they were among the first to experience rampant COVID-19 diagnoses.
"Law enforcement was starting to investigate nursing homes, and then we were seeing calls for more program integrity, oversight, and understanding," says Ray Wedgeworth, Director, Data Analytics and Systems Group (DASG), Center for Program Integrity. "So, we needed more data and information to extend our data capabilities."
Going in, Murari Selvakesavan, Director, Division of Enterprise Information Management Services, knew from his work setting up the cloud-based IDR that the Chronic Condition Warehouse (CCW) had recently moved from Oracle to Snowflake, and that the MDS data was already available in CCW.
"The use of cloud-based Snowflake allows for the sharing of logical copies of data and avoiding creating extra copies," adds Wedgeworth. "Without Murari's understanding and knowledge of the CCW, CMS could have moved forward with the less-efficient and data redundant solution of loading MDS data into the IDR."
The project is still in the initial requirements-gathering phase, but implementation of the Snowflake-to-Snowflake solution is expected to begin in April. The solution is scheduled to be completed by mid-summer.
"Some might say why don't you just go to the CCW because the data is there," says Wedgeworth. "The efficient Snowflake-to-Snowflake solution allowed for program integrity users to stay in their current work environment while adding this additional data resource." In their current environment, the users have access to semantic layers that bring together data, including data from our program integrity systems (e.g., Fraud Prevention System), that are more provider-centric for program integrity purposes.
Mark Hogle, Director, Enterprise Architecture and Data Group (EADG), called this a "really good example of everyone working together and sharing knowledge. The benefits of being able to share the data are very real."
For additional information on this knowledge-sharing initiative, contact Murari Selvakesavan at murari.selvakesavan@cms.hhs.gov.