Pioneering Excellence: ESSG Celebrates IT Innovation Awards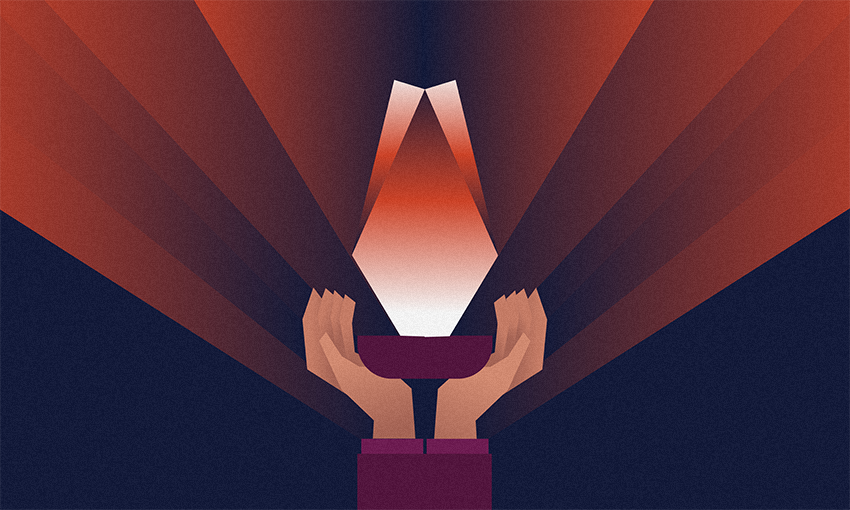 Two Enterprise Systems Solutions Group (ESSG) programs won 2023 FORUM Health IT Innovation Awards at a June 7 ceremony held in Washington, D.C.
This awards event recognizes and honors those who have demonstrated creativity, leadership, and excellence in various aspects of federal health technology. Industry peers nominate and select programs that drive the most innovation and results across the federal government.
The 2023 FORUM Health IT Innovation Awards selected the Innovation Design, Development and Operations Contract (IDDOC) and the Medicare Enrollment and Premium Billing System (MEPBS).
Both wins exemplify the power of collaboration, innovation, and perseverance in OIT. Each team's dedication to transforming healthcare delivery is a testament to the positive changes that visionary thinking and a collective desire for progress can achieve.
Accountable Care Organization Operating System (ACO-OS)
June's win marks the third innovation award for IDDOC, this time for the ACO-OS transformation.
ACO – OS gathers data on accountable care organizations so CMS can assess novel payment and service delivery models that improve healthcare quality and reduce costs.
IDDOC worked to build "a modern, scalable data lake solution to replace the previous two repositories (the Mainframe-based Baltimore Data Center), creating a centralized environment that streamlines data storage," says Vivek Trehan, Portfolio Director for Softrams, the contractor that OIT partnered with for this endeavor.
The team faced multiple challenges while modernizing the legacy system, including synching databases, cost, and a tight timeline. 
Salauddin Shaik, Technical Director for Softrams, says maintaining data quality was another concern. To overcome this challenge, the team built in checks to ensure data was current, consumable, and actionable for the stakeholders who rely on it. IDDOC improved the quality of output data and decreased the operational costs of keeping two repositories in sync.
Through teamwork, IDDOC successfully completed phase one and phase two of the transformation project on time and is currently wrapping up the final phase three.
"I get excited when I see the impact we're making," says Trehan. "Our modernization of ACO-OS supports future development of the system and provides quicker turnaround for standing up new models, resulting in significant cost savings for CMS."
Medicare Enrollment and Premium Billing System (MEPBS)
Modernization was also a factor in the win for MEPBS, another repeat awardee, this time for the Eligibility and Enrollment Medicare Online Case Management Tool (ELMO CMT).
The ELMO user interface, first created in 2016, replaced a mainframe-based application that was not 508-compliant. 
Within ELMO, the CMT allows case workers at regional offices, the Office of Hearings and Inquiries, and state agencies to open, track, and store cases along with associated documents.
ELMO CMT, built by Peraton, both streamlines and secures communications. Previously, Medicare beneficiary case work required many different CMS applications as well as encrypted emails and phone calls. Thanks to ELMO CMT's new design, over 1,000 case workers now easily collaborate to manage cases, create reports, find and update information (like names, benefits, payments), and handle documents all in one place. 
The CMT also automates workflows like the ingestion of scanned paper mail from beneficiaries and email routing to case management teams.
MEPBS Team Lead Gloria Stedding says that Human-centered Design has been pivotal to augmenting ELMO's functionality. By updating the application in phases, the development team can share wireframes and gather feedback before moving forward with implementation.
While Stedding has received positive reports from users, she says she is most proud that the CMT improves beneficiary services.
"Our main goal is to ensure beneficiaries are not impacted by billing issues," says Stedding. "We want them to access their coverage, obtain their prescriptions, and schedule their procedures in a timely and stress-free manner."
As OIT celebrates these extraordinary teams' achievements, we are reminded that there are countless future opportunities to improve federal health technology.